Year End Joy & Holiday Wishes
Our legal services intake coordinator, policy intern, director, and social worker hosting a Know Your Rights training and legal screenings with the Mexican Consulate on Dec 15, 2018.
Fundraising Update
Back in late September, we kicked off a campaign to fund our newly launched Immigration Legal Services. So many of our supporters came forward and have donated $21,280 of the $38,000 we need for this program. There's still time for your gift to count toward this goal in the final days of 2018. You can donate online HERE or send a check dated before January 1. Aquinas Center is an independent 501c3 nonprofit, which means your gift is a tax deduction for 2018. You'll promptly receive a record for your tax filing. (EIN 47-1736718)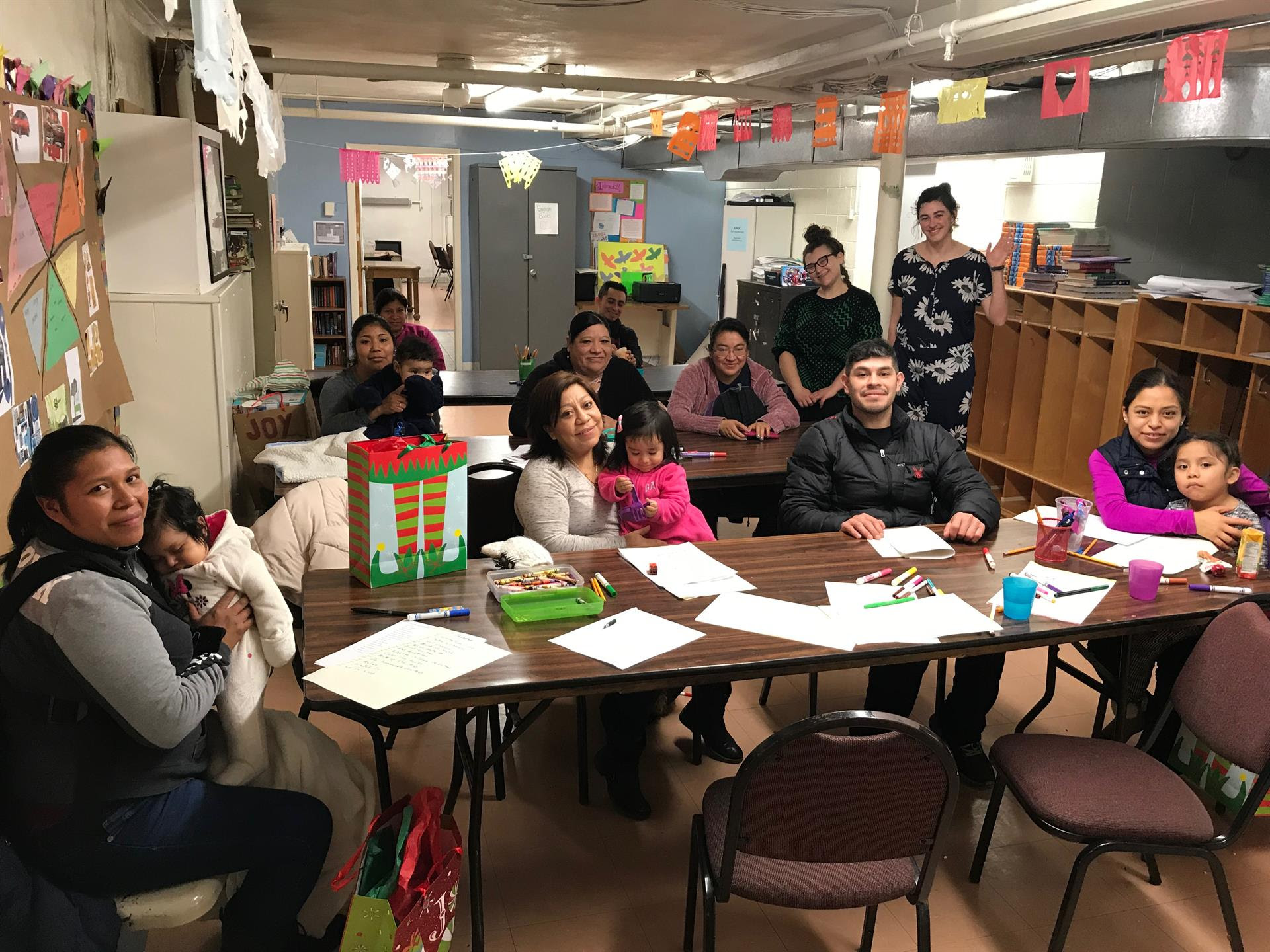 First photo: YEP at Holiday Market | Second: Afterschool program student shows off a tilma they made during the folklore block. | Third: Creative ESOL class.
Program Update
Our two newest programs, the expanded afterschool and the Creative ESOL, have met with great success. Children grades 1st-6th meet three afternoons a week with our team to complete their homework and participate in fun educational activities such as gardening, cooking, folklore, STEM, and more. The Creative ESOL class meets on Saturday mornings during the Spanish language religious education program and engages young families in project-based language activities. This volunteer led pilot will become a regular program thanks to a recent $5,000 grant from Bloktoberfest. The funding will pay for an instructor, field trips, and class materials. The Youth Entrepreneurship Project (YEP), in its final year of funding from the local Catholic Campaign for Human Development, had an excellent sales season with new wellness products using herbal oils from our garden. These teens meet on Thursday afternoons to plan their business strategies, make products, and learn valuable skills.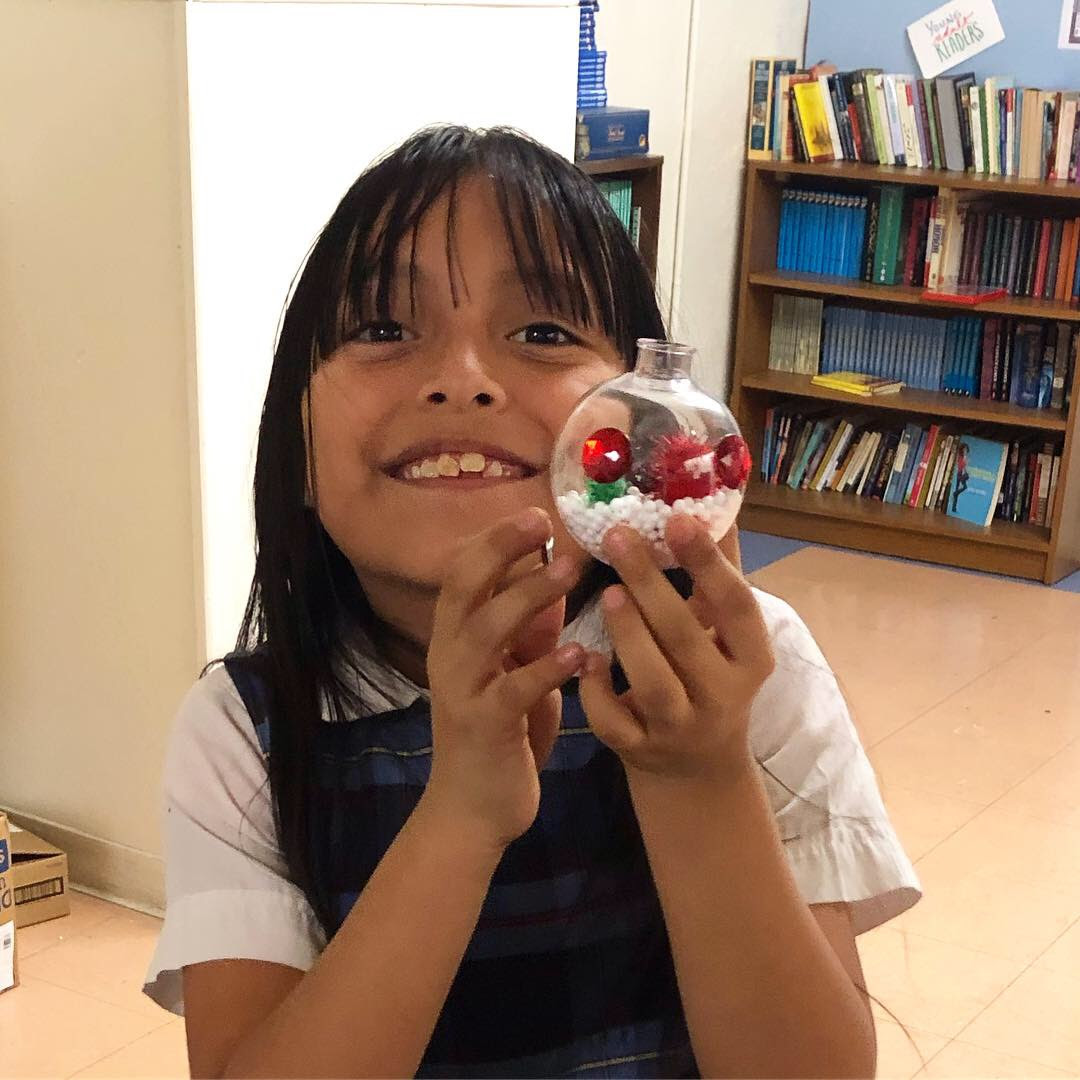 Holiday Wishes
Thanks to the generosity of several sponsors, including Beneficial Bank, Raza Properties, Old St. Joseph's Parish, St. Teresa of Avila Parish, and St. Maria Goretti Parish, the children and youth in our programs went home with gifts this year and several newly arrived families received gift cards and housewares to set up their new homes. We are grateful for your support all year long and for the many ways our volunteers, donors, and neighbors help us live our mission to build unity in diversity, support learning, and inspire thoughtful action.
May your holidays be filled with light.
May the dawning of a new year bring hope!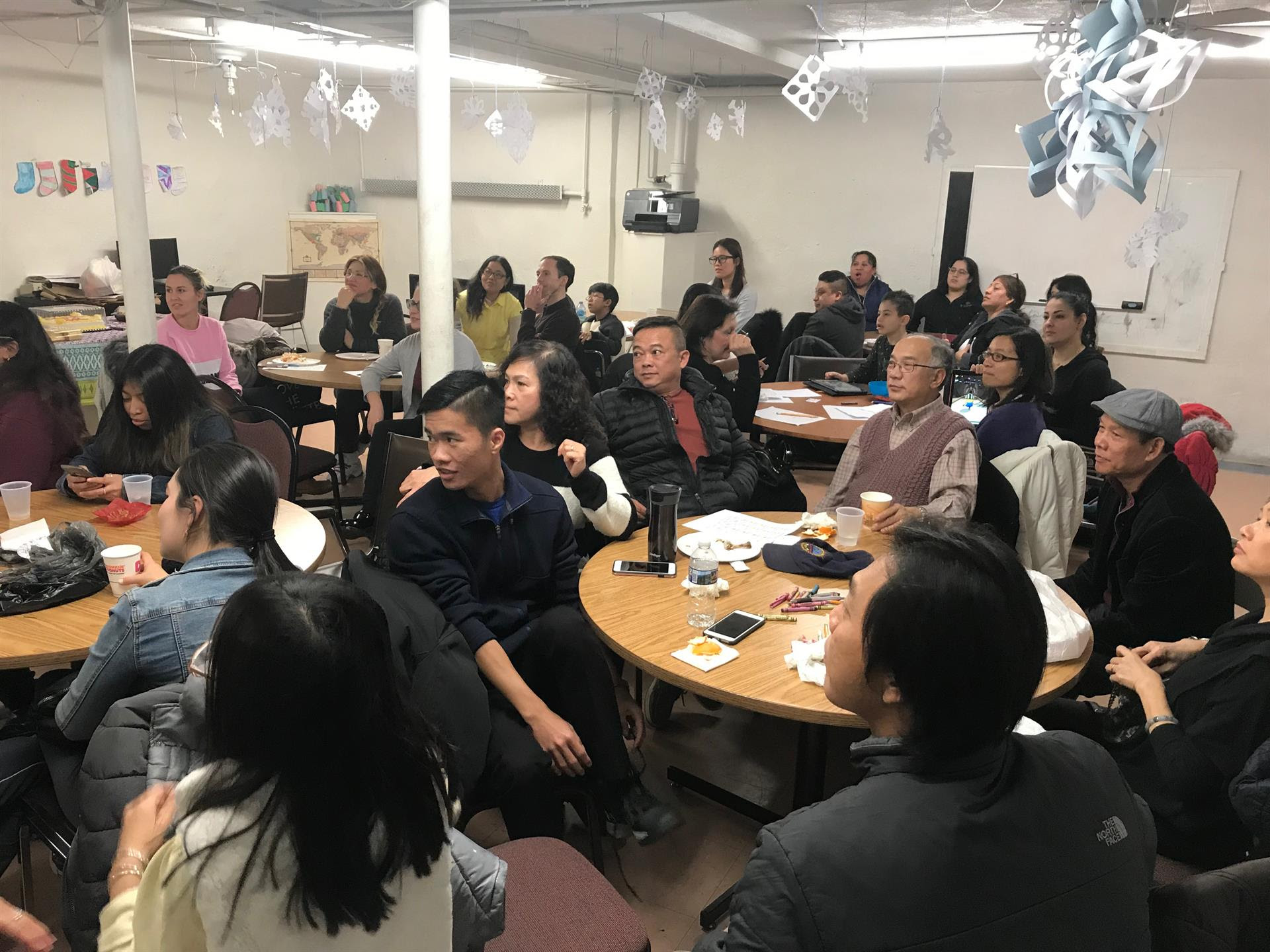 Adult English class holiday party and certificate night.